When it comes to creating an automated sales funnel that converts it can be tempting to throw as many tactics as possible into the funnel to see what sticks. Sure, it's possible that a jack of all trades sales funnel will work wonders for your business, but more likely it will end up being a master of none. That's why it's always a good idea to keep your sales funnel as simple as possible.
Sales funnels have become a big part of the internet marketing world. You will find that a lot of people talk about them, but then very few give any detail on what a sales funnel is. The reason there is so much detail on what a sales funnel is, is because it is the heart of the business.
What is an Automated Sales Funnel?
An Automated Sales Funnel like Downline Builder Software that allows you to create, manage and automate your sales funnel. It includes features for lead capture, email marketing, autoresponders, tracking, sales analytics, and much more that will help you attract and convert your leads. It will allow you to grow your business by automating your sales funnel through – usually – prebuilt tools and software.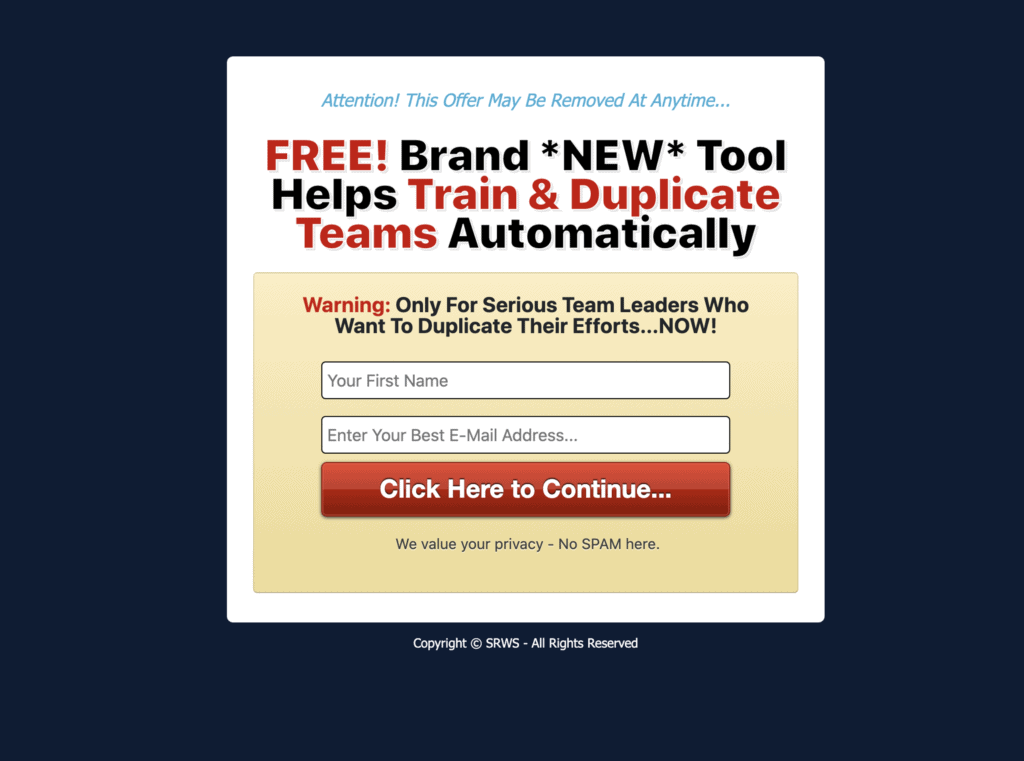 If you are a network marketer, you know how important it is to make sales, and you know how difficult it is to make sales, especially if you don't have a system in place to do it for you. (And as a bonus, you can grow your downline faster and deeper if you are using an automated sales funnel to do it.) The problem you face is finding an automated sales funnel that works with your concept — many of them are generic, and will not fit whatever it is that you are doing.
The bottom line is that without a well laid out and automated sales funnel, you will not be able to generate any long term revenue from the efforts that you are putting into your online business.
Setup an Automated Sales Funnel For Your Business
So you have finally decided to setup an automated sales funnel and you are wondering how you should go about it. Setting up an automated sales funnel is no mean feat. It takes a lot of planning, research, and testing to get it right. The first thing you should do is create a list of the people that you want to market to. Then, research each of the people on your list and determine what kind of products you will be marketing to them. Once you have that figured out, you need to come up with a sales funnel strategy that you can use to market to your audience.
An automated sales funnel can be a great way to grow your downline, but putting one together is no easy task. You'll need to find the right products, create ads and landing pages, build lists, and more.
When it comes to setting up an automated sales funnel that takes care of the grunt work as much as possible, the first thing you should do is make sure you have a good sales funnel in place. This is going to be the backbone of your automated sales funnel and should be solid and strong before you add any extra automation.
The best time to get started with an automated sales funnel is right away, the sooner the better!
You need to remember that by setting up an automated sales funnel you will be able to get more out of your business. In addition, if you don't have an automated sales funnel you are missing out on a lot of sales and you won't be able to grow your business to the maximum potential due to the fact that you will be missing out on a lot of sales.
With downline builder software, we can help you build a new duplicating and automated sales funnel for you and your affiliates from scratch, or convert your existing funnel to automatically replicate for your affiliates on autopilot. Contact us today!