As a business owner, you understand the value of marketing to build your business and the importance of a good website. A replicating website can be the answer for many people, so why not offer them yourself?
To succeed in today's competitive online business world, you need to have a method to easily add new customers to your business. A lot of companies have tried to build their own free website to do this. However, the process is very time consuming, and the website doesn't have the capability of bringing in new customers at all times.
Why replicate websites?
The reason we first created this site is that we worked with people who are marketers, with a high converting website. One day a guy approached them and said "I will do anything to get a site like yours." They didn't know what to say. They were not aware that anyone would really be interested in replicating their site. That's when the light went off in their heads: They were making money and people wanted to make money just like them.
All they had to do was figure out how to start the wave of people who wanted to replicate my site. They started to get a lot of people to sign up for their site, but they were unable to replicate their sites for those people fast enough.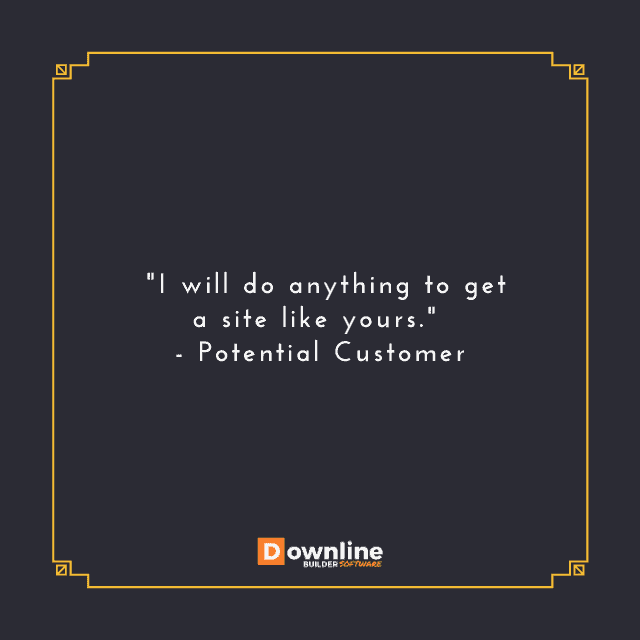 There are two common ways to create a new website with quality, content, and keywords: the first is to create a brand new website from scratch, and the second is to use a replicating website. The first option is a whole lot of work, the second is much easier, and often better. Here's why. The goal is to get a large group of people all working to create a website that has the best possible content, keywords and is extremely professional.
You want them all to be working together to create their own downline, creating their own website, and working together for the same goal. Creating a new website from scratch is a slow and time-consuming process. It takes a lot of time, effort, and money to do so.
Replication is the answer.
What are the costs involved?
I know that the costs involved to build replicating websites can be a very interesting topic. The main reason for that would be because it can be confusing trying to learn how much it costs to replicate websites. Fortunately, there are a few things that you can do to figure out how much it costs to replicate websites.
The costs involved to replicate websites can vary greatly based on who is doing the work and the work itself. If you are doing it yourself, then the costs involved are going to be the most. If you are hiring someone from Craigslist, Upwork, or any other marketplace, the costs are going to be lower but could be higher if you don't know exactly what you are looking for.
If you are hiring a professional, the costs are going to be higher, but you can expect them to be less than you would have spent if you had to hire someone to replicate the site from scratch.
How to find the best-replicated website?
There are over a hundred different website self-replicating website systems being offered to the public. Some of these programs do offer incredible replicating website software. But, there are also plenty of programs that don't. Some programs are very slow. Some programs are very hard to learn. And, some programs are scams. That's why it's so important to pick the right website replicating website program.
Which software is best for replicated website creation?
Picking the best downline builder software is easier said than done. There are a lot of options available, and each one has its own pros and cons. While some are free and offer a limited amount of features, others are not and come with their own set of bells and whistles. In the following article, we will help you find the perfect match for your needs.
The best downline builder software offers a simple solution to help you grow your downline. Its easy to use interface allows you to create a downline builder website in minutes. You can even set up a squeeze page in a matter of seconds with just a few simple clicks. The software is designed so you can create an online business quickly and easily; with a few simple clicks of the mouse, you can set up a fully functional online business and be on your way to building your downline.