Grow your Online Business with Our Dedicated Amway Tools.
Grow your Amway business through the power of automation.
If you are looking to grow your Amway team, this is the best way to automate the recruiting process and make it easy for new people. These amway tools will give you everything that you need in order to convert a recruit into a highly trained team member.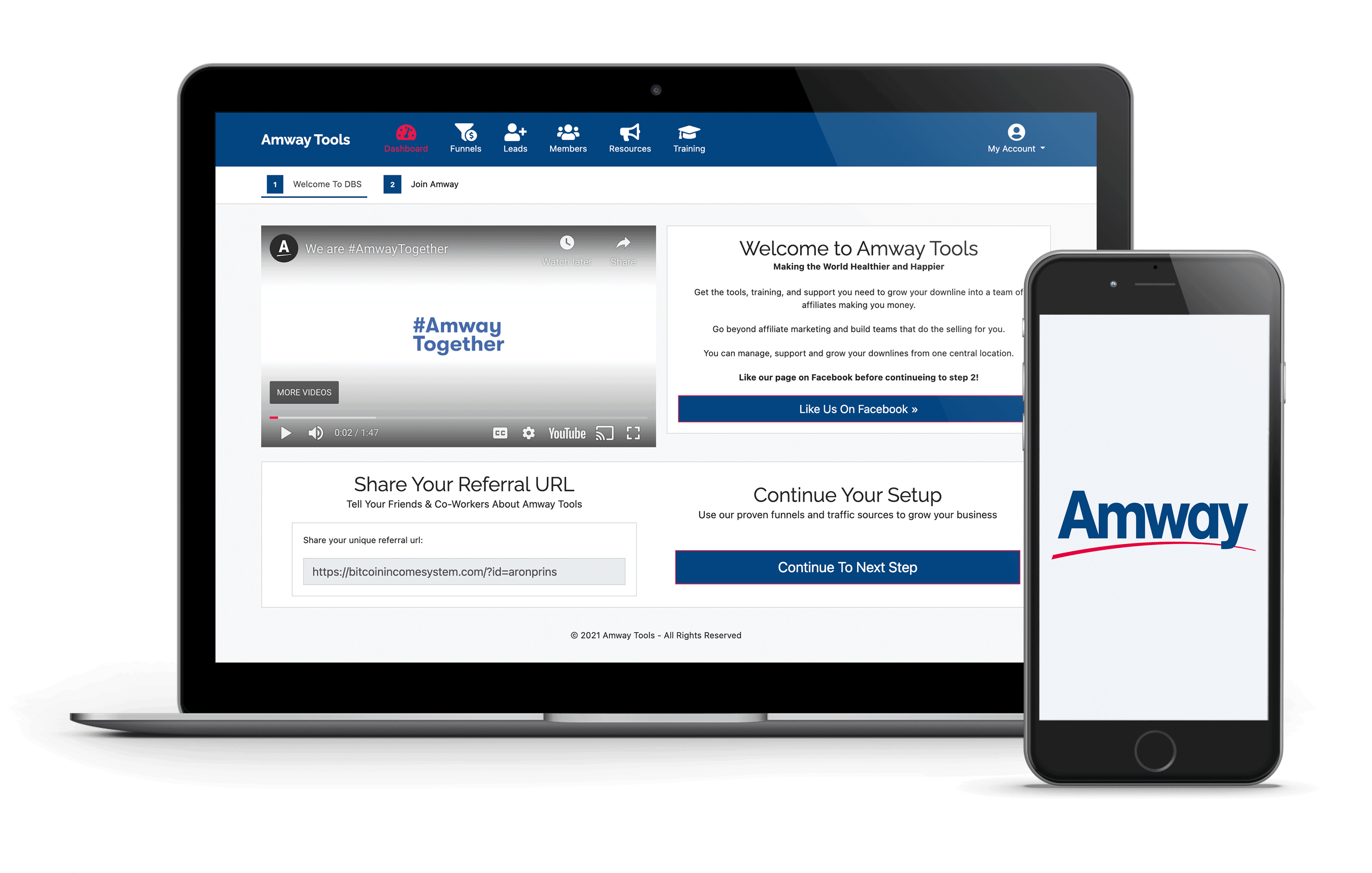 [mfe_send_fox title="TRY DOWNLINE BUILDER SOFTWARE NOW!" body="
Enter Your First Name and Best E-Mail Address Below To Continue:
" list="172694″ after_submit="2″ show_message="Thanks! Please check and confirm your email address to get demo access…" label_name="Your First Name" check_last_name="off" email="Your Best E-Mail Address" body_text_align="center" send="Continue To Live Demo" layout="top_bottom" _builder_version="4.6.5″ _module_preset="default" header_font="Lato|800|on||||||" header_text_align="center" header_text_color="#000000″ body_text_color="#000000″ background_color="#ffffff" custom_button="on" button_text_size="28px" button_bg_use_color_gradient="on" button_bg_color_gradient_start="#7cda24″ button_bg_color_gradient_end="#57a01b" button_border_color="#57a01b" button_border_radius="8px" button_font="Lato|900|on|on|||||" button_icon="%%24%%" button_on_hover="off" button_text_size_tablet="" button_text_size_phone="16px" button_text_size_last_edited="on|phone" custom_css_right_layout="margin-top: -30px" border_radii_fields="on|8px|8px|8px|8px" border_width_all_fields="1px" border_color_all_fields="rgba(51,51,51,0.23)" button_bg_color__hover_enabled="on|desktop" button_bg_color_gradient_start__hover="#57a01b" button_bg_color_gradient_end__hover="#7cda24″][/mfe_send_fox]
Get Your Team To
Work For You.
Join the millions of Amway business owners who have created their own success by building their team. Whether you are a distributor, consultant, or IBO, this is a must-have tool for any serious network marketer.
Get Access To A 4-Step System That Automates The Recruiting Process And Converts Recruits Into A Highly Trained Downline.
You spend hours a day recruiting new distributors, but they never grow into your downline.
Our Amway Tools let you automate the process of turning recruits into successful distributors and partners.
How It Works.
Automate the recruiting process and convert recruits into a highly trained downline with our 4 step system.
Welcome New Recruits.
Make your business more accessible to new prospects by welcoming them, and then guiding them through an easy registration process that will get them up-to-speed quickly on how to succeed in your business.
Guide Your Downline Members.
Provide members with guidance and resources that will help turn your downline into a highly trained team of leaders ready for success in any market conditions.
Train Your Downline Leaders.
Keep training everyone in your team to make sure they are prepared for any scenario or question, so you can be confident that each person is working hard towards the same goal – growing their Amway Businesses!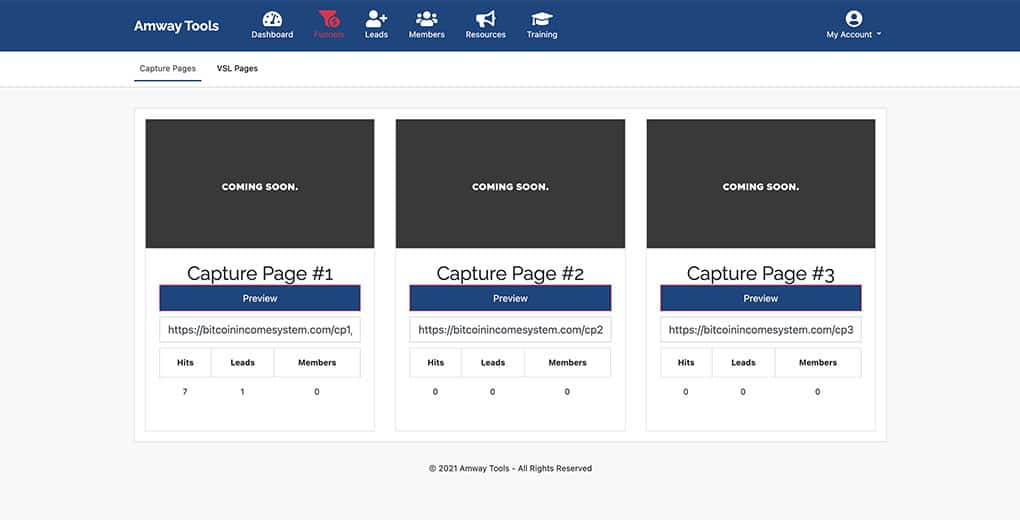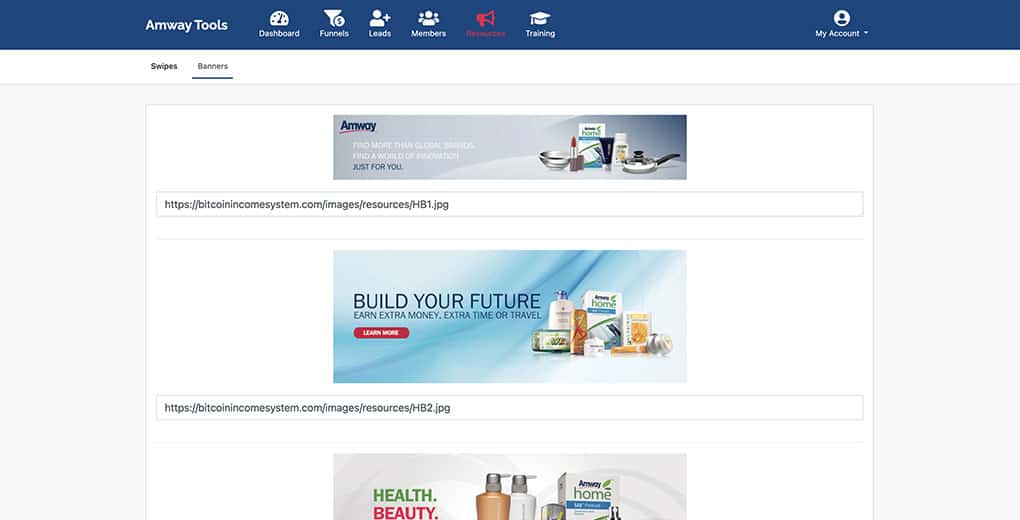 A Tools Suite For Your Amway Business
We offer a software solution that is not only easy to use, but offers the key steps for you to grow your Amway business. It allows you to automate the recruiting process so that all of your hard work and effort goes into growing your downline.
Grow your Amway business through the power of automation.
You can grow your Amway business with Downline Builder Software. It's a way to automate the recruiting process and convert recruits
into a highly trained downline. Use our 4 step system to welcome, guide, train, and offer resources to duplicate your success.
Automated Recruiting Process
Stop wasting time trying to recruit new members yourself: Let the software do it for you! Simply set up once, and recruit forever. The only Amway Tools you will ever need.
Convert Prospects into Successful Distributors
With the right tools, training and support, anyone can be successful in this industry – even if they have no prior experience with Amway or any other MLM company!
Convert Visitors to Highly Trained Distributors
Your system will guide your recruits through the process of getting qualified to be distributors, on their way to earning commissions from your team's sales.
Build a strong downline with our 4 step system
Get recruits, create downlines and start earning commissions. All you need to do is share your URL and get the ball rolling. Our software takes over after that.
What Others Say About Our Downline Builder Software:
"Thanks to Downline Builder Software I created a team-building platform that allowed me to get over 10k active members and generating over 14k leads in just 60 days."
"Thanks to the Downline Builder Software I have 10x'd my traffic and leads. I was able to put my business on autopilot and my team was able to duplicate and grow into the thousands."
Become A Top Distributor With Our Amway Tools!
Do you want to be a top Amway distributor? You can do it with our downline builder software. Just follow these 4 steps and enjoy the rewards of being an expert, independent business owner.
Basic License
1 Site

All Core Features Included

Full Setup & DFY Service

1 Year Updates Included

1 Year Email Support Included

No Themes Included

No Add-Ons Included
Extended License
1 Site

All Core Features Included

Full Setup & DFY Service

1 Year Updates Included

1 Year Email Support Included

Themes Included

Add-Ons Included
Ultimate License
Most Popular
1 Site

All Core Features Included

Full Setup & DFY Service

Lifetime Updates Included

Lifetime Email Support Included

Themes Included

Add-Ons Included
Frequently Asked Questions
How can I try the software?
You can try a live demo at https://demo.downlinebuildersoftware.com at any time. It is a generic installation that shows off what is possible. Keep in mind: anything is possible. Contact us today to see how we can help you grow your business with a customised Downline Builder Software installation!
Do I have to buy a new domain and hosting package to install Downline Builder Software?
Yes, you'll need a hosting package and your own domain to install Downline Builder Software. If you'd like, we can install the software for you on your hosting package so you don't have to!
Do I need technical skills or do you install the software for me?
If you want to install it yourself… Kinda. You need to be able to upload files, create a MySQL database and modify the connect.php file to connect the script to the database. Once that's done, import the sql file in to the database and you are ready to start completing your installation of the software!
Of course, if you need help, or want us to install it for you, we are always happy to assist. Just provide us with your login details, and we'll complete the setup.
Will this work for me even if I'm just getting started?
Yes. This is great if you are just getting started. We'll help you setup the software in such a way to ensure the success you are looking for.
Is there support available?
We're available 24/7. If you need help or have a question, we'll get back to you within 24 hours most of the time. Otherwise within 48hrs, max.
Do you offer custom development?
Absolutely. If you have any custom requests, just hit us up and we'll be happy to work with you to realise your wishes.
Can I adjust the color scheme?
Yes, you have full control over the installation settings, design, and everything that has to do with your setup of our software.
Are there different themes available?
Yes, we provide a default theme and also provide additional themes with our Ultimate setup.
Can I connect my autoresponder?
Yes, we support multiple autoresponders like Aweber, SendFox and others. Don't see your autoresponder? Let us know and we'll build the integration!
Do you provide traffic sources?
Contact us. We try to help with this but depending on the niche you are in, we simply don't know where to find good quality and converting traffic.
I don't know how to apply it to my business..
Contact us today. We're here to help you understand how this works and how this can change your business overnight, whether you're a seasoned pro or just getting started!